6ft High Speed HDMI® Cable - Extreme Slim Series 2-Pack - Free Shipping
MODEL NUMBER: XCH606D1

Model Features:
60% slimmer than conventional HDMI® cables
Full HD 1080p
3D Ready
Eco-friendly design
Includes two 6ft High Speed HDMI® Cables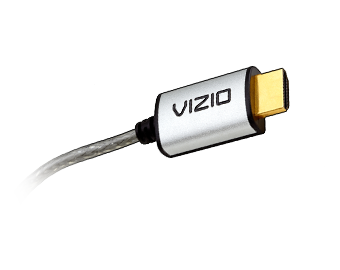 Product Overview
This all-in-one 6ft High Speed HDMI® Cable can be used for everything - high definition video, 3D, and audio! Experience High Speed HDMI with up to 10.2 Gbps. Integrated RedMere Smart Chip ensures picture perfect HD video quality. The 1080p and 4k x 2k capabilities are optimum for full HD video and future video formats (up to 4096 x 2160 resolution).
Bring true 3D gaming and titles to your 3D TV with this HDMI cable. The slim design will make home theater installation more discreet and advanced audio supports 7.1 surround sound and audio return channel, enabling your TV to send and receive signals without additional cables. The innovative slim design is the perfect portable HDMI solution for people who are on-the-go!
Latest HDMI technology:
3D Ready
4K x2K Ready
1080p
Deep Color
X.V. Color™
Audio Return Channel
Lossless Audio
DTS-HD Master Audio™
Lip Sync Technology
Dolby® TrueHD
Tech Specs
SPECIFICATIONS
Connector Dimensions:
1.875" x .81" x .40"

HDMI Version:
HDMI 1.4

Compatibility:
HDTVs (LED, LCD, OLED, Plasma, DLP), 3D Blu-ray players, DVD players, HD Video Game Consoles, HD Cable, Fiber and satellite boxes