Blu-ray Disc™ Player with Wireless Internet Apps
MODEL NUMBER: VBR200W

Model Features:
• Full HD 1080p Video Playback
• Integrated Wi-Fi – 802.11n
• Multi Channel 7.1 Digital Audio Output*
• Backwards Compatible – Plays Blu-ray™, DVD, Audio CDs, MP3s and Jpegs From Back USB Port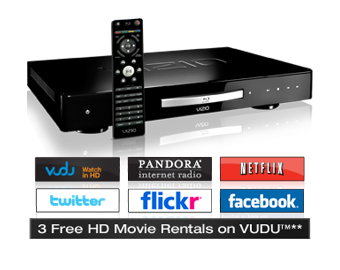 Product Overview
Get the ultimate high definition experience with the VBR200W Blu-ray™ disc player with wireless internet apps! The integrated 802.11n wireless networking allows you to easily connect to the internet to access thousands of high definition titles using VUDU** or Netflix®***. Listen to your favorite personalized music stations at no cost through Pandora® and access the most popular internet services such as Flickr®, Picasa™, Facebook, Twitter, Wikipedia®, news, sports, weather and so much more! The VBR200W offers full 1080p high definition video playback including 7.1 digital audio output* with built-in Dolby TrueHD™ and DTS HD™, sure to provide the ambiance any home theater enthusiast is looking for!
But wait, there's even more! VUDU™ is offering 3 free high definition movie rentals! That's a $17.97 retail value!**
VIA (VIZIO Internet Apps)



Easily connect to the Internet and stream movies and TV shows, listen to music and get the latest news, sports and weather.
1080P FULL HD



Full 1080P High Definition resolution makes the clarity and detail of your picture razor sharp.
Pandora® Internet Radio



It's a new kind of radio - free and personalized just for you, playing only the music that you love. Enter the name of your favorite song, artist, or composer and enjoy radio stations created just for you. Rate songs as they play, because Pandora caters to your tastes and adapts stations to your feedback on the spot. Use the Pandora widget and be prepared to fall in love with music all over again.
Flickr™



Share photos with family and friends, browse the latest photos posted by the worldwide Flickr community, or watch a slideshow; all on your TV screen.
Facebook®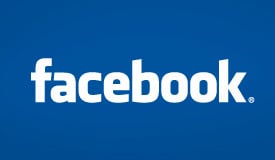 Connect and share with the people in your life. Update your status, view your news feed, friends information, and much more.
Picasa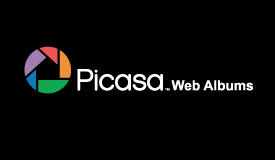 Browse your Picasa web albums from your TV. Don't have your own? Enjoy beautiful photos taken by amateur and professional photographers from all over the world selected by Google's Picasa team.
Wi-Fi Technology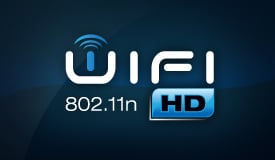 The latest 802.11n Wireless Networking is built-in making connecting to the Internet quick and easy.

Netflix®



For $8.99 a month, Netflix members can instantly watch unlimited TV episodes and movies streamed to their TVs and can receive unlimited DVDs delivered quickly to their homes. With Netflix, there are never any due dates or late fees.
VUDU™



Enjoy the latest Hollywood blockbusters on-demand in 1080p HD with 5.1 surround sound without ever having to leave your couch. With the largest catalog of 1080p HD available on-demand and services like Rotten Tomatoes and Wikipedia built right into the screen, you'll always find something to watch.
Twitter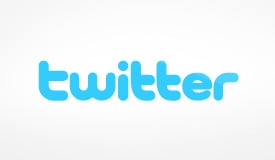 With Twitter you can share and discover what's happening right now, anywhere in the world ... and your program is never interrupted.
The New York Times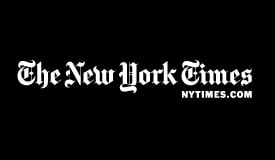 Updated throughout the day, the NY Times app provides the most up the date video news straight from the "Newspaper of Record" on topics ranging from world news to a behind the scenes look at the creation of the NYTimes' front page every day.
Associated Press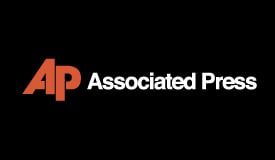 From world news to the latest in finance and tech, the AP app provides a quick summary of the top stories on the AP newswire 24/7.
*Via HDMI
** Requires VUDU™ account activation. More details available inside carton insert
*** Requires Netflix Unlimited Subscription
Tech Specs
General Specifications:
• Unit Dimensions: 16.9" W x 2.4" H x 10.9" D
• Net Weight: 6.94 lbs.
• Gross Weight: 8.82 lbs.
• Power Input: 50HZ/60HZ
• Voltage Range: 110V~120V
• Power-On Consumption (AVG): <25W, <1W Standby
• Remote: VIZIO Blu-ray™ Proprietary Remote
Compatibility:
• Plays Blu-ray™ and DVDs, Audio CDs, MP3s and Jpegs
• Multi-Channel 7.1 Audio Output via HDMI
• Playback and Enjoy Media via back USB Input (JPEGs and MP3s)*
Outputs:
• HDMI
• Component (YCrCB)
• Composite Video
• Stereo Audio
• Coaxial Audio
• Optical Digital Audio
Customer Reviews
I don't have the blu ray player as of yet but I will be ordering it within a few days, Ive read the reviews and I see that customers are complaining about the fact that it does not have hulu and you tube. Well I advise all of you to purchase the vizio 65" 3D flat screen it's great I've had it for a few months and I love it and it has hulu and you tube and much more

(Posted on 11/4/12)

I love my Vizio Blu Ray I have had it for a year and it works great. The only thing is that I wish there was a hulu and you tube app or widget.

(Posted on 3/11/12)

Love this player, survived being crushed by Sony 52in tv.
For me, the fact that this player has no support for YouTube or Hulu makes this the only purchase from Vizio i will ever make.
Add YouTube!!!!!

(Posted on 1/22/12)

This blu ray player is great, love vizio, but you need to add hulu plus app! Please make a hulu plus app upgrade!

(Posted on 12/23/11)

This is a great system but PLEASE, PLEASE, PLEASE add an update for HULU plus!

(Posted on 9/10/11)

I LUV THIS UNIT SO EASY TO INSTALL, PICTURES QUALITY & SOUNDS ARE AMAZING. THE ONLY PROBLEMS IS THE REMOTE CONTROL YOU PRESS IT HARDER, SHOULD BE SMOOTHER TO USED. I BOUGHT THIS UNIT AT COSTCO $119.00 CHEAPER THAN OTHER STORE. INSTALL SOME APPS W/ YOU TUBE,CINEMA NOW & MORE. KEEP UP THE GOOD WORKS.

(Posted on 6/27/11)

i just purchased the blu ray player. i found the facebook app and it works well, my question is, how do i post comments on it?

(Posted on 3/28/11)

This is an excellent product with the only glaring ommission would be widgets. Please add in software update a.s.a.p.

(Posted on 3/12/11)

We purchase 1, enjoyed it so much that we ran out and purchased a 2nd one.

(Posted on 3/12/11)

Awesome product. Super easy to setup and use. Pic quality is great, but PLEASE, PLEASE, PLEASE upgrade the software with a Hulu ap...I have a Vizio TV with built in wifi that has Hulu, why can't the player?!!!

(Posted on 3/1/11)

I LOVE THIS DEVICE, IT WAS EASY TO SETUP AND I LOVE THAT I CAN WATCH NETFLIX WITH IT, I JUST WISH IT WORKED WITH YOU TUBE AND HULU!!!!!!! OVERALL I LOVE IT!!!!!!!!!!!

(Posted on 12/17/10)

After purchasing two Blue Ray players before this one all I can say is save yourself the time and get this one first. For the money you will be more than pleased. It sets up super easy and provides more than most players out there right now, and at this price you won't go wrong. Or you could do like I did and go through a few only to end up getting this one anyway. Save yourself the time now and start with this one. You'll like it.

(Posted on 11/29/10)

I just brought this player from wal mart for only 98$ bucks,I havent had any problems at all, watch 2 free movies withe the 10 dollar credit from Vudu and me and my family enjoyed every minute of it! The great picture quality was excellent! its a must buy along with the 42in Vizio HD television!!!!

(Posted on 11/16/10)

I BOUGHT THIS BLU RAY PLAYER FROM AN EBAY AUCTION BRAND NEW SEALED IN ITS ORIGINAL BOX .$125 BUCKS

SET UP WAS EXTREMELY EASY IT PRACTICALLY HELD MY HAND STEP BY STEP WITH THE WALK THROUGH.
THE BLUE RAY RECOGNIZED MY WIRELESS SIGNAL AND FROM THERE IT PROMPTED ME TO PUT IN MY WIRELESS PASSWORD AND THE REST WAS HISTORY..
I WAS ABLE TO WATCH NETFLIX IN A MATTER OF ABOUT 10 MINUTES..WITH BEAUTIFUL PICTURE QUALITY WHEN USING AN HDMI CONNECTION.

I HAVE ONLY HAD MY DEVICE FOR A WEEK BUT SO FAR SO GOOD...I HAVENT EXPERIENCED IN ISSUES.

CON: I WISH THE REMOTE WAS A LITTLE EASIER AS FAR AS THE BUTTONS ARE CONCERNED..THE BUTTONS ARE MADE OF THAT GOOWY RUBBER SO YOU HAVE TO PRESS MAYBE MORE THAN ONCE OR TWICE..BUT NOT A BIG DEAL

(Posted on 11/12/10)

Just bought this at Wal-mart last weekend, set it up and running on the wireless in about 15 minutes. Awesome player. If you are looking for a wireless access to Netflix with a Blue-ray player - look no further. Paid $150 at Wal-mart.

(Posted on 9/23/10)

I bought this player at walmart and just loved. The wireless setup was a little tricky but it worked perfect since then. I really like the Internet radio. PLEASE add YouTube or hulu to make this player the best in its category.

(Posted on 9/9/10)

I bought this unit before reading any reviews, thinking it would be no problem to return it. I liked that it came WiFi ready. Before removing it from the box, I read a number of negative internet reviews. They almost convinced me that this was a real turkey, but hey, it was sitting next to me, so why not give it a go? Glad I did. The internet connection was a snap for Netflix and that's really why I bought it. Have had no problems with the remote or with playing DVDs either. I just wish I could program the thing into a universal remote, but its code is five numbers long instead of four.

(Posted on 9/4/10)

I found this in BJ's for $140, Just installed it and love it.

(Posted on 8/24/10)

I bought mine a few weeks ago. I have had a Sony (please wait 10 mins before attempting to watch anything Blue Ray) since Blu Ray was new technology. this was on special so I bought it. I have just started my Netflix subscription. I love it, the fast start up, and internet tools and I will recommend Vizio products to anyone who asks.

(Posted on 8/22/10)

I got this a few months ago, because my old DVD player died, and since I needed to replace it, I figured I should go with blu-ray. Also, I wanted to stream netflix movies, and I didn't want to shell out for a XBOX Live subscription, even though the XBOX is perfectly capable of displaying netflix. Greedy Micro$oft.
I did some internet sleuthing, and found this at a good price at Wal-mart. I was a bit dubious about the whole Wal-mart experience, but it was good people watching, at least.
The picture quality is fabulous. It works great. No problems. Build quality is great, packs a lot of features, I liked that it was surround sound capable, and you don't find many of these players that have WiFi.
Configuring the WiFi was kind of a pain, since I have a hidden SSID, and encryption, and it took me a couple tries to figure out my exact settings. You have to type in the security key with the remote, which is time-consuming. There is a number pad on the remote, it would be nice if the number pad had letters, too. So you could type in text just like you text on a cell phone.
Also, I was a bit disappointed that there is no Youtube. I have seen other blurays offer that, and I assumed it was coming in an update. I wasn't really expecting Hulu, but it would be very cool to have.
My firmware is from Jan 22, 2010. No updates since I bought it. I used to check often, but I'm starting to realize that there probably won't be any.
All in all, no device is perfect, but this one is great. I definitely recommend!


(Posted on 8/15/10)

My current blu-ray player died yesterday(Sharp), went to shop around for one. I just happened to go to Walmart and they had the VBR200 for $158 rollback from $179. I'm a tech so I check every aspect of a product prior to buying anything. I already have the 42" Vizio 240hz lcd tv and the Vizio blu-ray player(all around), was hands down the ONLY player on the market with an internal wifi connection. The Samsung needed an additional connector. It took about 3-5 mins to setup the wifi and it plays everything you throw at it without any issues. I love the touch buttons on it, light controlled board, like on laptops. I will never stray from Vizio. Kudos Vizio for making such great and affordable products!
Jay

(Posted on 8/1/10)

We purchased this great blu-ray player from Wal-Mart specifically because it had the built-in wireless adapter. Picture quality is great, loads faster than our previous blu-ray, Pandora account log-in was seamless. Note of caution with wireless setup security: Access control list (ACL) users, log into your router, turn-off your ACL, turn on the blu-ray and let it access your network, look at the 'Attached Devices' tab of your router, add the blu-ray player to your ACL, turn your ACL back on, re-boot your router. I tried to manually add the MAC address that the Visio player gave me in the 'Settings' window, but it wasn't the same as what was listed when I let the player access the network. Do the ACL off/add/on procedure and your Blu-ray will automatically connect without having to input the security key everytime. Slick. It's wireless-N so it will connect to your existing wireless-g router.

(Posted on 6/24/10)

We love this player, plus the fact that is will wirelessly stream netflix movies, and Pandora.
easy setup, easy to use.
M.

(Posted on 6/22/10)

So the HDTV you have is fine, But don't feel like spending another $1000+ to get one with internet apps. Then don't, For $200 or less you could get the VBR200. Blu-ray look excellent on this player and you get 7.1 on HDMI. Set up was about 5min(for me it was) NETFLIX, VUDU,PANDORA. all worked great. And the USB input in the back. Was a nice feature to play my movies, music, pictures, From a USB stick/thumb drive. And if your wireless-router is in another room no problem, It has its own WIFI antenna built in. A must have for those looking for the APPS with out spending a ton of money. A+

(Posted on 6/21/10)

I bought the Vizio on 06/05/2010 at Walmart. I was not so sure about the product. When I got it home a plugged it in it amazed me. I watched a blu-ray on it and it was just full of color and life. The I put a movie in, "Alien Director's Cut", that I could not get to play in any other machine that was a blu-ray expect Sharp. I didn't want a Sharp for a Vizio so I bought this one. I love the machine it plays so smoothly. No pause even on dual disc. I f you have a Vizio Tv or any other TV choose this machine. I have bought one to many and this one is staying.

(Posted on 6/12/10)

I just bought this player to go with my Vizio 55 inch lcd tv. This is the best player on the market in my opinion. My internet router is upstairs in the living room and I set the tv and blue-ray player up in the basement. Setup was very quick and easy and it streams movies with out a glitch. The only thing I would like to see is more apps. I will by nothing but vizio!

(Posted on 5/28/10)

Vizio hit it out of the park with this blu-ray player! The wireless internet was so easy to hook up.It took me less than 5 minutes to connect wirelessly to my router! I am so glad I purchased this blu-ray player. I only hope they update their Apps! I would love it if they would add You Tube! The price and quality can't be beat!

(Posted on 5/26/10)

An undocumented feature of this little gem just now found. Seems that it is capable of playing DivX movies stored on a USB thumb drive.

I need to go buy another:)

(Posted on 5/17/10)

I did a lot of shopping for a blu-ray. BJ's for the Vizio, Best Buy and Brnadsmart for other manufacturers. By far, the Vizio had the features that the other makers didn't come with. The only problem I have with it is when starting the blu-ray version of Avatar, it seems to take forever. I have both a 42" LCD and a 23" LED/LCD Visio TV. I am going to purchase a Visio Sound Bar for the 23" model. I'm sold on Vizio!!!

(Posted on 5/13/10)

I have been looking for a low price blu-ray with wireless and found this Vizio. I think its great. I just hope they bring more Apps like youtube and hulu and much more into the internet world. The wireless setup was a bit complicated but got it going. Like i said they got to update there apps and this product will be the complete package. I give it two thumbs up.

(Posted on 5/10/10)

This is my second Vizeo product. The first being the 47" LED that has the wireless and internet apps. We spent 6 months looking for the right TV. So the Blu-Ray was a no brainer. We will continue to buy Vizio products. My only wish would be that it would recognize my PC so I can stream other things like Hulu.

(Posted on 5/2/10)

Very easy setup and great picture and features. Like the other reviewers hope it will have youtube and hulu on a firmware update. Also, maybe update to support the blue-tooth qwerty keyboard remote, it will help when typing in username and passwords. Overall a great product.

(Posted on 5/2/10)

Just picked this up at BJs and kids are off watching Vudu as I type. Took about 10 minutes to setup on the wireless network, another 2 minutes to get Vudu going, and we were off.

It was so easy to get going, and setup, will be going back for a second one this week to put in the downstairs rec room.

This is the 3rd VIZIO product purchased to date (42" 120HZ LCD, 47" 240HZ LED) and from here on we are a VIZIO household

(Posted on 4/24/10)

I had a Samsung Blueray.. it sucked..

I have a Vizio TV and like it, so I figured I would try their Blueray player..

It's really really nice! :)

Only one thing missing (and it's kind of a big one):
YouTube Video Playback

And, yes, support for Hulu would be just plain awesome too..

(Posted on 4/24/10)

I bought the device on a whim and love it. The quality of the product is superb - both the workmanship and the image. Just beware that you will need to update your WiFi to 802.11n if you want to get a reliable download of Vudu HD or Netflix.

The only complaint: I wish the box could connect to Hulu, YouTube or many of the other video sites out there.



(Posted on 4/14/10)

Having two Vizio LCD HDTVs, I'd been waiting on buying a Blu Ray player for Vizio to make their WiFi player available. (I didn't want to hard wire it for watching my Netflix movies.) It was a bit difficult getting my WiFi running, but Vizio Tech Support stuck with me and got me set with my Router. I had trouble with my first high quality router and went and bought the new Cisco Valet. I am pretty sure my problems we with my setu sequence not the router. (BE SURE TO SETUP WITH A SECURE CONNECTION otherwise it might not find the Netflix activate code)
The Netlix streaming is great. I will try a Blu Ray disc soon. Great product, Nick and Gene in Vizio Tech Support are great .

(Posted on 4/10/10)

My nephew bought a new TV with wireless ability to stream movies from Nteflix. I have 50 in Vizio plasma and not in any hurry to buy a new TV. My blu-ray player was internet ready, but needed to be hard-wired ( too much trouble) so I went looking for a blu-ray player with wireless abilities and checked Vizio wb site and liked the VBR200W. I found it in sell at Walmart for 178.99. Set-up was easy. Took a little time to get wireless up and ready as it wouldn't automatically synch with my home network. I had to do a manual setup, but in was up in about 15 minutes or so. Can't wait to stream a movie. Recommend this unit for price and features.

(Posted on 4/5/10)

For once a US Company that is really taking it to the competition. I bought this Blu-Ray to complement my Vizio 42" HDTV and folks we have a winner!. I'm glad to support a US
company, and to have the quality that is usually reserved for foreign electronic makers
speaks volumes about Vizio. The ease of set-up, to the apps (my wife is a facebook
fan) to it's stunning looks is what makes this such a wise purchase. Vizio has really
come through again, and in a big way.......A fan for life!.

(Posted on 3/30/10)

Pre ordered this player at Amazon received it 03/22/10 had it streaming movies from Netflix in about 15min. wireless connection in about 5 minutes. Down loaded first movie in about 15 sec. I have a Dsl with wireless Linksys n router. Pleased so far.

(Posted on 3/24/10)
VIZIO VBR200W Full HD Blu-ray Player with VIZIO Internet Apps (VIA) Review
July 7, 2010
Picked this up at BJs on an impulse buy. Setup was ~ 5 minutes, online and streaming VUDU that day. One little undocumented feature, it can play DivX movies off of USB thumb drives. I need to go get another quickly!...Read More
VIZIO VBR200W Full HD Blu-ray Player
May 9, 2010
The improvement in technology has resulted in VIZIO VBR200W Full HD Blu-ray Player to appear on the horizon...Read More