54" 3.0 Home Theater Sound Bar with Integrated Deep Bass
103dB of room-rocking, crystal clear sound with less than 1% total harmonic distortion*
Deep Bass Modules add serious low end frequency without the need for an external subwoofer
Stylish and powerful – the perfect complement to large size HDTV 55" and larger
Wirelessly stream your music from a smartphone or tablet via Bluetooth
103dB of room-rocking, crystal clear sound with less than 1% total harmonic distortion*
Deep Bass Modules add serious low end frequency without the need for an external subwoofer
Stylish and powerful – the perfect complement to large size HDTV 55" and larger
Wirelessly stream your music from a smartphone or tablet via Bluetooth
This item is currently in stock.
Product Overview
Bigger is
Better
The all-new VIZIO 54-inch sound bar delivers big audio for your big screen.
Premium
Home Theater
The Ultimate Boost for Your Big Screen
Widescreen HDTV demands room-rattling audio to match. That's why VIZIO has expanded our award-winning collection of sound bars to new lengths up to 54" and elevated their crystal-clear sound to new heights. With enhanced bass performance and wider listening angles, VIZIO sound bars are the perfect solution to turn any room into the ultimate home theater.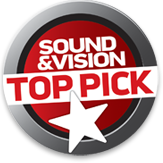 Sleek Sophistication

Inside and Out
Streamlined Industrial Design
VIZIO sound bars awe with more than just stunning sound quality. Their elegant exterior design adds a stylishly modern look when mounted to your wall or set on any surface, yet their slim profile and small footprint allow them to be discreetly placed anywhere.
Deep Bass Technology
The VIZIO 54" 3.0 sound bar features an integrated Deep Bass Module, which provides incredible low frequency responses for deep, room-shaking bass without the need for an external subwoofer.
Big Audio for Your Big Screen
A longer sound bar allows a wider separation between the left and right channels for a superior stereo experience. This added length also projects sound across a larger area, creating a wider sound stage that's ideal for big screen home theater. The VIZIO 54" sound bar also features a third (center) audio channel for enhanced dialog clarity.
Convenient
Connection
Just Set It Up, Plug It In and Turn It On
Connecting a single audio cable is all it takes to fill any room with rich immersive sound within minutes. Every VIZIO sound bar comes equipped with any connection you might need to get your audio booming quickly, with maximum convenience and minimal clutter.
Bluetooth®
The VIZIO 54" 3.0 sound bar features built-in Bluetooth for wireless music streaming with compatible devices.

aptX on our 54" model enhances Bluetooth for audio streaming with near-lossless sound quality.1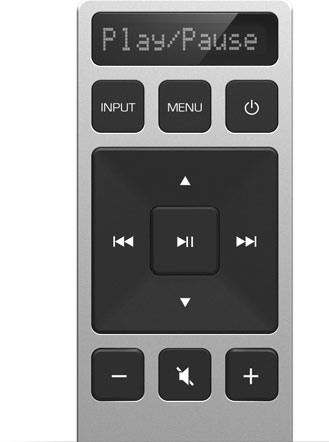 Display Remote
Using your sound bar is simple with a beautifully redesigned remote on newer models that puts an intuitive user interface right in your hand.
— For DTS patents, see http://patents.dts.com. Manufactured under license from DTS Licensing Limited. DTS, the Symbol, & DTS and the Symbol together are registered trademarks of DTS, Inc., and DTS 3.0 is a registered trademark of DTS, Inc. © DTS, Inc. All Rights Reserved.
— Dolby and the Dolby-D Symbol are registered trademarks of Dolby Laboratories.
— Bluetooth is a registered trademark of Bluetooth SIG, Inc.
1. Source Bluetooth playback device must be enabled with aptX® technology. See your Bluetooth device's specifications for details.
2. S5430w-C2 is rated at 103dB. Sound Pressure Level measured using pink noise at 1 meter, C-weighted. Total Harmonic Distortion calculated as electrical measurement of amplifier distortion.
3. Dolby Digital, DTS Digital Surround, DTS TruVolume, DTS Circle Surround and DTS 3.0 are available on select VIZIO sound bars only where specified and are not a standard feature.
Tech Specs
Specifications
Sound Bar Size:
54"
Sound Bar Speakers:
Left & Right Channels (each) – 1 x 3.0" Full-range drivers
Two 6"x3" Deep Bass Modules
Center Channel – 1 x 3.0"
Sound Pressure Level:
103dB
Sound Bar Frequency:
60Hz - 20kHz
Audio Decoding Technology:
Dolby Digital®, DTS 3.0 Channel
Sound Enhancement Technology:
DTS TruVolume™, DTS TruSurround™, aptX®
Bluetooth:
Yes
Sound Bar Buttons:
Power, Input, Bluetooth, Volume Up, Volume Down
Remote:
Yes - Display Remote
Power Input:
120V 60Hz
Installation:
Table top and wall-mountable
Package Contents:
Sound Bar, Display Remote, HDMI cable, RCA to 3.5mm Audio Cable, Digital Coaxial Cable, Optical Digital Cable, Wall mounts, Quick Start Guide, Sound Bar Power Cable
Connections (Rear)
Analog Audio Input:
1x Stereo RCA
Analog Audio Input:
1x 3.5mm Stereo Audio
Digital Audio Input:
1x RCA (Coaxial)
Digital Audio Input:
1 x Optical (Toslink)
Digital Audio Input:
1x HDMI-in
Digital Audio Output:
1x HDMI-out (ARC)
Subwoofer Output:
1x Subwoofer Out
USB Input:
1x USB (for .WAV playback)
Weight
Sound Bar w/ Feet (rubber pads):
9.3lbs
Gross:
14lbs
Dimensions
Sound Bar w/ Feet (rubber pads):
54.00"W x 4.16"H x 3.19"D
Packaging Dimensions:
56.69"W x 7.0"H x 7.4"D
VIZIO, Inc. has made every effort to ensure the accuracy of the information provided herein. All product specifications, functionality, features, configurations, performance, design and other product information described herein are subject to change without notice. VIZIO, Inc. disclaims liability for typographical, technical, or descriptive errors
Customer Reviews
Excellent soundbar Review by G-flat

I am so happy to have bought the 3.0 spoundbar. I have it with a 60" Vizio TV and it's a lot of fun to experience HD TV with such big sound. It wasn't difficult to install the soundbar on the wall. I found the directions to be pretty easy to follow with the exception of the ARC setup, but technical support was fantastic and they guided me through with no problems. I was a little apprehensive that it doesn't have a subwoofer option, but I really don't miss it. If I found a great deal I might consider buying a sub in the future for the sound punch, but it would have to be a great deal. Haha! I do agree with the other reviewer about the soundbar remote, it's weak in a couple ways: setting the tone and other features wasn't slick at all so there was some trial and error getting it the way I wanted and the other issue with the remote is the dim display... It's hard to see. Overall I consider the remote the weak link, but the sound is fantastic and I'm glad I got it!

(Posted on 3/30/14)

Soundbar ROCKS!!! Review by 1m2

This sound bar is AMAZING for the sound quality.
I have this set up in my bedroom along side a 50" Vizio I just purchased and I'm supper pleased with the sound I get out of it!

ARC HDMI works great!
The 5 speakers inside of it produce a realistic surround sound! I'm not kidding either, my wife and I are watching Spartacus (late yes) and some times I hear sounds coming from behind me!!! I don't know how they're doing it but I love it! I feel like I have true surround sound!!!
I listen stream music from my phone and love the sound out put I get from it.
I think I made my neighbor mad with how loud it gets! LOL...

The remote is a little weak IMO but it's functional which is all that matters.
This is in a my bedroom and did not expect a loud bass sound and you really don't get it but every thing else that one should normally hear in a movie is there.
Good thing is you can buy a powered sub yourself and connect it to the back sub port.

I recommend this soundbar to any one!




(Posted on 3/11/14)