Sound Isolating High Performance Earbuds
MODEL NUMBER: VHE201W

Model Features:

High performance, sound isolating earbuds
Custom-fit adjustable in-ear cushions
Tangle-free flat cable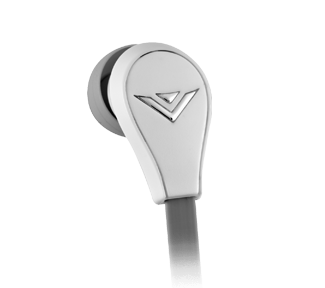 Product Overview
VIZIO Sound Isolating High Performance Earbuds are ideal for anyone who wants to step up their listening experience with audio quality not possible from conventional earbuds. These High Performance earbuds are designed to insert right into your ear canal allowing you to hear every note as it was meant to be heard. The silicone ear cushions create a tight seal within your ear so that every sound resonates, and background noise is minimized
Flat, high quality cabling keeps your earbuds tangle free so you can enjoy crisp, accurate audio in comfort and style. Included with these earbuds are three pairs of ergonomic silicone in-ear cushions and a compact soft cloth carrying case.
The Sound Isolating High Performance Earbuds are also available in black. To visit this product click here.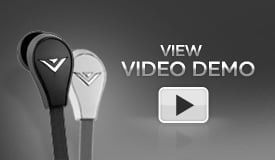 For information on hearing damage, please click here.
Tech Specs
SPECIFICATIONS
Speakers:
2 x 9mm dynamic driver speakers

Cable Length:
51" (inches)

Frequency Response Time:
20Hz - 20Hz

Impedance:
2 x 16 ohms

Sound Pressure Level (SPL):
102+3 dB SPL @ 1KHz 1mW

Connections:
3.5mm audio in

Power Input:
1mW
Voltage:
178mV
Ear Cushions:
3 pairs - S, M, L
Compliance:
CE
Certifications:
N/A
1 Review(s)
Customer Reviews
Vizio has done it again Review by TeeKay

Vizio has delivered again; a very high quality product at a very affordable price. I bought this set of earbuds not knowing what to expect. The sound quality is spectacular, I can make out all the background vocals and instrumentation with ease.
The earbuds easily eliminate any outside noise so you can enjoy your music or whatever else you like to listen to. For less than $25, this is absolutely the best value I have come across, if you are looking for excellent quality at a great price look no further.

(Posted on 11/15/11)
Product Photos