Co-Star™ Stream Player
Make any HDTV the Ultimate Smart TV**
Combines TV and streaming entertainment
Universal touchpad remote with keyboard
Google TV – TV, Web, Games, Apps
Web browser with Flash Player and HTML 5
Search across live TV, the web, and apps
Built-in Wifi for easy internet access
Supports Full HD 1080p and 3D
Make any HDTV the Ultimate Smart TV**
Combines TV and streaming entertainment
Universal touchpad remote with keyboard
Google TV – TV, Web, Games, Apps
Web browser with Flash Player and HTML 5
Search across live TV, the web, and apps
Built-in Wifi for easy internet access
Supports Full HD 1080p and 3D
Out of Stock on Vizio.com. Check Back Soon.
Product Overview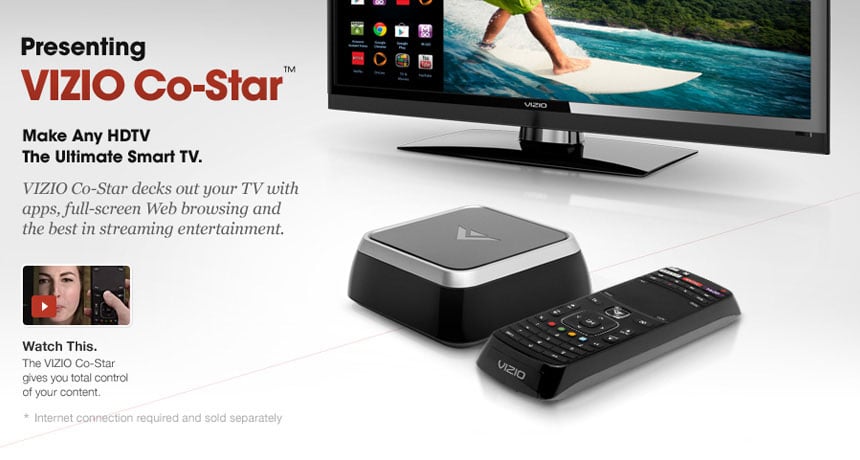 VIZIO Acclaim. See what the critics are saying.
Google TV At Its Best

Co-Star "makes the most" of Google TV at "a price that gives you reason to care."

Unbeatable Value

Co-Star declared "the least-expensive piece of Google TV hardware yet."

Style With Savings

The "promising" Co-Star with a "snazzy" remote offers Google TV at "half the price."

A New Way To Game

Endgadget predicts Co-Star could "replace a game console" for broadband-enabled households.

Apps

By The Thousand
With access to thousands of apps, Google Play takes your entertainment experience to the next level. A simple interface lets you download all your favorite apps to watch, listen, chat and play through your TV in a whole new way.
Google TV

Experience
Co-Star refines the latest version of Google TV. in a simple interface that's as intuitive as it is smart. Merging live TV and streaming content, it allows you to enjoy full-screen Web browsing and multi-task with ease in a single uninterrupted entertainment experience.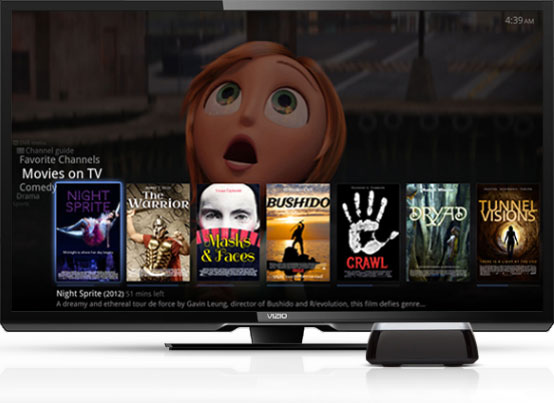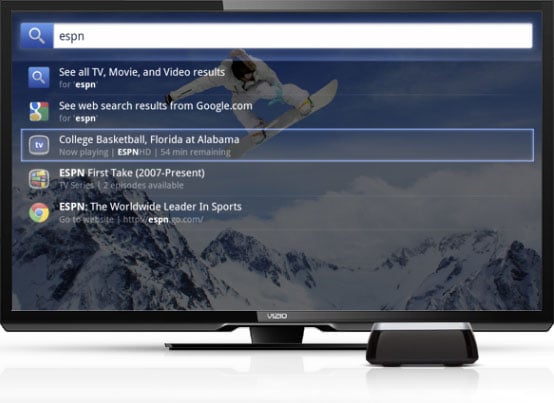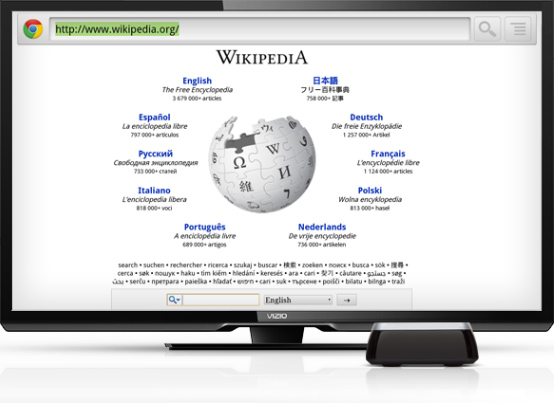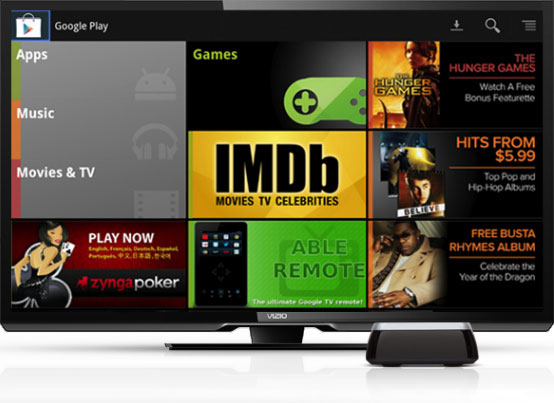 Touch, Point, and Tap
with Ease
Co-Star's innovative two-sided universal touchpad remote with keyboard and built-in IR blaster puts the power to navigate a world of entertainment in your hands. Control all your devices and effortlessly search across apps, the Web and television listings without missing what you're watching all from a single remote that looks and feels as outstanding as it functions.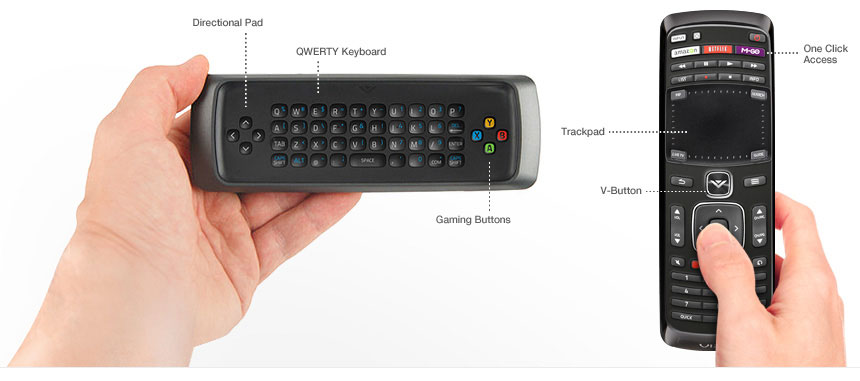 Game
On
OnLive is a revolutionary new concept in video games, instantly delivering the latest high-end games on demand directly to Co-Star™ through the internet with the simplicity of streaming video.
Superior
Technology

Co-Star's state-of-the-art technology takes top billing, packing the phenomenal power of a PC into a palm-sized box. Driven by an ultra-fast processor, advanced chipset and built-in Wi-Fi, it has the muscle to deliver Google TV. in 1080p Full HD and the graphical horsepower to support 3D picture that leaps off the screen.
Set Up
In A Snap
Setting up Co-Star is as simple as 1-2-3. Simply power on and connect your cable or satellite receiver to your TV through the HDMI ports. Then let Co-Star's on-screen set-up wizard guide you the rest of the way.
Built-in 802.11n Wi-Fi, Bluetooth and USB ports let Co-Star access other devices on your home network to see more of your favorite movies, music and pictures on the big screen as well.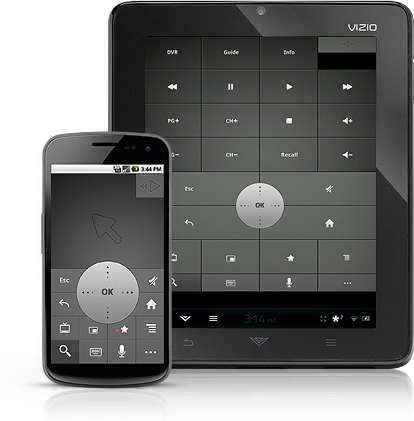 Entertainment
Control
For times when the remote is not nearby, downloading the free Google TV™ remote control app gives you full control of your Co-Star from your Android or Apple smart phone or tablet.

Google TV Remote Tablet App
Use any Android device as a Google TV remote!
Download It Here
Tech Specs
Networking
WiFi:
Yes, 802.11n/g/b
Ethernet:
10/100Mbps
Bluetooth®:
Yes
Video
Resolution supported:
720p, 1080i, 1080p
3D support:
Yes
Video playback:
H.264, MP4, MKV
TV compatibility:
Any high-definition TV with HDMI port
Audio
Music playback:
MP3, AAC, WMA
Audio Features:
Up to 5.1 surround sound pass-through
Remote
Name:
Universal touchpad remote with keyboard
Universal:
Yes
Bluetooth:
Yes
Keyboard:
Yes
Touchpad:
Yes
Ports and Interfaces
HDMI In (connects to Cable/Satelite Box):
1
HDMI Out (connects to TV):
1
USB:
USB 2.0
Weights + Measurements
Product Dimensions (W x H x D):
4.2" x 1.6" x 4.2"
Weight:
0.66 lbs
In the Box
Co-Star™ Stream Player
Universal touchpad remote with keyboard
Power adapter
Quick Start Guide
VIZIO, Inc. has made every effort to ensure the accuracy of the information provided herein. All product specifications, functionality, features, configurations, performance, design and other product information described herein are subject to change without notice. VIZIO, Inc. disclaims liability for typographical, technical, or descriptive errors.
1 Review(s)
Customer Reviews
Great love it Review by Dandt

Best money we ever spent I've hooked up a wd 2tb hard drive and have all my movies on it not and stream all my devices thru air play. Great get one love vizio products

(Posted on 6/26/14)